The Vesalius Trust-a-thon proudly presents
Team I Thought You'd Never AXS
Ruth Chang (Captain), Jason Sharpe, Susan Le, Matthew Ostil, David Tran, Joyce Hui, Chelsea Canlas, Eddy Xuan, Lucas Lin, Susan Park, Man-San Ma
Ready to plunge into a nightmarish world of chaos and unbridled disease? Neither are we. That's why we created PandemiQuest, a fun journey of connection through the great city of Toronto, as it perseveres through a pandemic. Our hero Rudy wants to feel together with customers and loved ones, while keeping apart to stay safe and healthy, and protect others as well. Help Rudy make 3 important deliveries, while following public health guidelines for mask wearing, physical distancing and hand cleaning. And see the sights of Toronto! Grab your mask & hand sanitizer… PandemiQuest awaits.
Pandemiquest is now live! You can download the game via the links on pandemiquest.com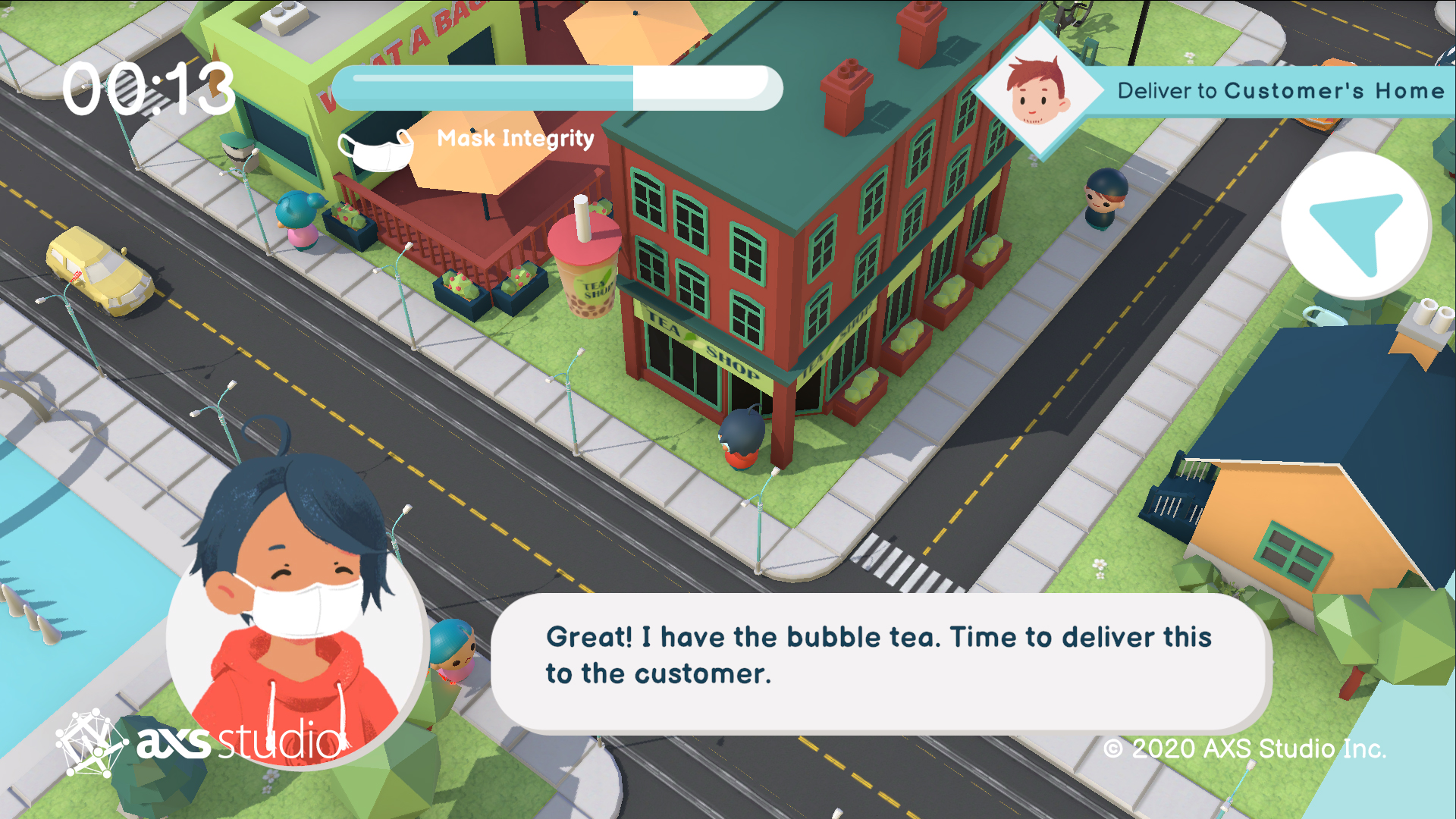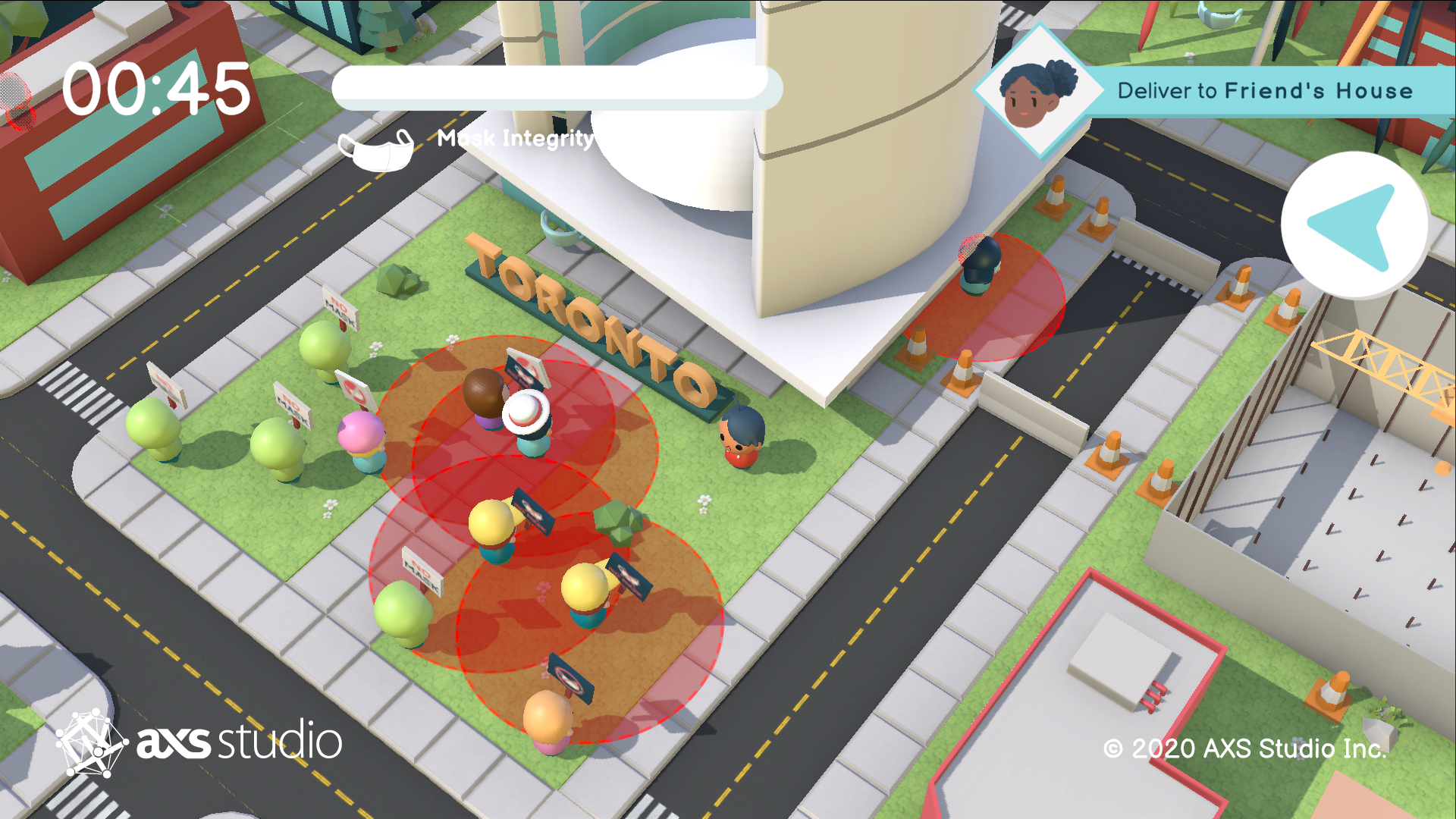 How this Project Shaped their Perspective on the Pandemic
Since PandemiQuest takes place in Toronto, I think it made us acutely aware of our city and the people within. Modeling familiar aspects of the city such as our office on Spadina Avenue made us nostalgic for a time before the pandemic. Creating Rudy the courier helped us appreciate the essential workers that keep our city running. Including the anti-mask protesters seemed like a tongue-in-cheek joke until they started walking down the streets outside our windows in real life. And developing the storylines of Rudy's deliveries reminded us to stay connected with our loved ones despite the physical distance.
Ideation and Workflow
We had a sprawling Invision Freehand board with multiple rounds of ideation. We ranked our ideas based on how excited we were to create them vs. how difficult they would be to create. PandemiQuest hit the sweet spot!
We used Slack as our main form of communication! We had quick one-on-one meetings in order to keep things moving. At the end of every day, each team member would share their progress for the day in our Slack Trust-a-thon channel. It was exciting to see snippets of what other people were working on!
If you want to learn more how we created our game in 5 jam-packed days, check out our blog!