Welcome to the Vesalius Trust's donor page – we're glad you're here!
There are many ways you can be involved and help us build the future for up-and-coming biomedical communicators as well as furthering the education of those already practicing in the field. Click below to learn about your contribution options and thank you for visiting us.
Contributions to the Trust, a 501(c)3 organization, are fully deductible under current tax laws.
After you decide how you'd like to contribute, please use any of the following ways to do it:
Send us a check – Please make checks payable to the Vesalius Trust with the memo indicating to which fund(s) you'd like to contribute, and mail to:
Tina Schott, Executive Director
The Vesalius Trust for Visual Communication in the Health Sciences
1 Ridge Court
Placitas, New Mexico 87043
Call or email – we can help you with payment arrangements that work for you.
(505) 207-6236
vt@vesaliustrust.org
THANK YOU!
Please note that you will be directed to PayPal and as of Aug 1, 2021 the fee is approximately 2.5% for charitable donations.
The Bob Demarest Educational Fund
The Vesalius Trust is seeking to raise funds for the creation of a designated fund in memory of Robert J. Demarest. Funds donated in Bob's honor will be used to support an anatomy lecture at the 75th Anniversary AMI Meeting in Phoenix in 2020, and for ongoing scholarly pursuits related to a better understanding of anatomy, which was one of Bob's passions.
We also mourn the loss of our dear friend Stu Kirkland, who lost his battle with cancer on October 19, 2019. His wife, Sue Seif, has asked that donations be made in Stu's memory to the Robert J. Demarest Fund.
Friends of the Trust
A Friend of the Trust is committed to the sustainability of the Vesalius Trust, and provides generous support in a way that guarantees stable infrastructure and management. A Friend of the Trust pledges to make a significant donation over a five-year period to provide a solid foundation for future Trust activities and stewardship.
Thank you to our current Friends of the Trust
Karen I. Adsit
Bill and Vicki Andrews
Donna Bade
Michael Belknap and Gillian F. Duncan
Don Biggerstaff
Lisa Clark
Marie Dauenheimer
David Ehlert (in memory of Al Teoli)
Jennifer Fairman
Martin Finch
Marcia Hartsock
William Hamilton and Dr. Jackie Bird
Wayne E. Heim
Carolyn Holmes
Tonya Hines
Dr. & Mrs. Stephen Joffe
Gary Lees
John Martini
Mark Miller
Betsy Palay
Jim Perkins
Jill Rhead
Gary Schnitz
Mark Schornak and Deborah A. Ravin
Sue Seif and Stu Kirkland
Edith Tagrin
Pat Thomas
Joan Tycko
Linda Warren
Richard Weaver
There are three contribution levels: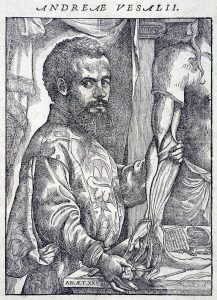 Andreas Friends
of the Trust pledge $5,000 in support over a five-year period, to provide a solid foundation for future Trust activities and stewardship.  Andreas Friends, named for Andreas Vesalius, are our top level donors in the Friends of the Trust.
Andreas Friends:
Are noted on the Vesalius Trust's website Donors page
Receive a personally inscribed certificate, suitable for framing
Recognized at the AMI Annual Conference
Receive a promotional item to promote the Trust to others (e.g., t-shirt, book)
Become members of the Trust's Advisory Board and are invited to the Trust Board of Directors Meetings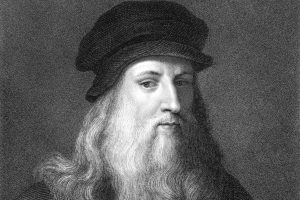 Leonardo Friends
of the Trust pledge $2,500 in support, $500 annually over a five-year period. Leonardo Friends are named after Leonardo da Vinci, exemplar "Renaissance Man" and master of observational, artistic studies of the human body.
Leonardo Friends:
Are noted on the Vesalius Trust's website Donors page
Recognized at the AMI Annual Conference
Receive a personally inscribed certificate, suitable for framing
Receive a promotional item to promote the Trust to others (e.g., t-shirt, book)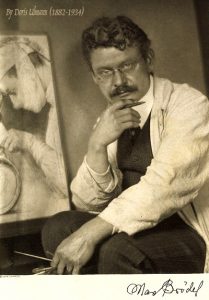 Max Friends
of the Trust pledge $1,250 in support, $250 annually over a five-year period. Max Friends are named after Max Brödel, the German-born medical illustrator who immigrated to the United States in the late 1890s and founded the first school of medical illustration in the U.S.
Max Friends:
Are noted on the Vesalius Trust's website Donors page
Recognized at the AMI Annual Conference
Receive a personally inscribed certificate, suitable for framing
All Trust donors receive an acknowledgement of their gift and appreciation from members of the Trust Board of Directors.
Fulfillment of the pledge may be in a one-time payment or via annual or semiannual installments. Pledges may be fulfilled in cash or appreciated equities. We welcome questions, comments and suggestions, and would be happy to provide potential Friends with financial statements or other information.
Unless anonymity is requested, the Friends of the Trust will be publicly acknowledged on the website and in other promotional materials about the Trust.
Become a Friend of the Trust today! Please fill out a form and email or print and mail it to Trust headquarters.
Buy a Bone!
We're building a virtual skeleton for the Vesalius Trust website and we need your help! Click here to find out how you can purchase and be identified with a bone of our skeleton.
Collection of Art Serving Medicine and Science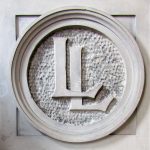 The Vesalius Trust partners with the Lloyd Library and Museum in Cincinnati, OH to collect original artwork of professional medical illustrators, preserving and providing access to this collection for education and research. Please click here to learn about how we are preserving the legacy and how you can help.
Learn more about the Trust Collection at the Lloyd Library: https://lloydlibrary.org/research/vesalius-trust-collection
AmazonSmile
AmazonSmile is an easy, automatic way for you to support Vesalius Trust while shopping online. For each purchase you make, Amazon will donate a portion of the price to the trust. Follow this easy step-by-step process to designate the VT as the recipient of this amazing Amazon gift.
Allocation of Funds
AMI Restricted Education Fund
The Association of Medical Illustrators' Restricted Education Fund (AMI Fund) was established in 2013 to support education, research and scholarship activities of the AMI and Its members. The AMI exists to inspire a diverse community of innovators in biomedical visualization. Creativity, expertise and interdisciplinary skills are the tools used to support discovery in life science, health and medicine – and to use clear, accurate and effective means to present these findings to audiences of all levels. Medical illustrators are highly-educated multidisciplinary specialists who apply their skill and knowledge to scientific discovery, education, patient care, public health, legal practice, or any environment with the need to understand biomedical science. The AMI Fund helps support excellence in professional education. AMI members and potential members benefit from these awards; the general public and professional stakeholders are made aware of the profession and its contributions. Monies from the Fund support annual conference speakers, national and regional educational seminars and workshops. They also support dissemination of national conference proceedings and help underwrite online continuing education programs supporting the Board of Certification of Medical Illustrators. *This fund is regulated by the AMI. Please make checks payable to the Vesalius Trust with the memo of "AMI Fund" and mail to: Vesalius Trust Association of Medical Illustrators Educational Fund, 800 S Washington St, Apt B208 Alexandria, VA 22314.
Student Research Grants and Scholarships
The Vesalius Trust provides grant funding to students enrolled in medical illustration programs and have completed one year of the curriculum. These competitive grants are awarded annually and are intended to help funding the student research projects and masters' theses. The top two Student Research Grants are named for Alan Cole and Joyce McGill.
Alan Cole was a well-known medical illustrator who was very active in the Association of Medical Illustrators, and was a founder of the annual fund-raising auction. The student research grants were partially funded by the auctions' income, as they are today.
Gael McGill, PhD, Director of Molecular Visualization at Harvard Medical School and a past Vesalius Trust trustee, funded the Joyce McGill Scholarship in honor of his mother, Joyce McGill.
Major funding for the grants comes from proceeds of the generous bequest by Charlotte Holt, the Charlotte Holt Fund.
The Charlotte S. Holt Fund
Charlotte Holt, a longtime member of the AMI and a respected medical illustrator and medical sculptor, designated a bequest to be used for student support. These competitive scholarships are awarded annually to students in the form of student research grants. Students who have completed their first year of graduate instruction at a CAAHEP-accredited graduate degree program are eligible. The applicants are judged on their backgrounds, education and the quality of their graduate research project proposals. The applications are reviewed by the scholarship committee of the Association of Medical Illustrators and the winners are awarded funds by the Vesalius Trust based on the committee's recommendations. Since inception of the program, nearly 350 scholarships have been awarded to students researching in fields ranging from basic anatomical research through exciting new technologies and cutting-edge medicine. A full list of past winners can be found here: Award Winners
The Inez Demonet Scholarship
The Demonet Scholarship is the highest award given to a graduating student from an accredited graduate program in medical illustration. This small group of schools is approved by the Accreditation Review Committee for the Medical Illustrator (ARC-MI) and the Commission on Accreditation of Allied Health Education Programs (CAAHEP). The application process includes transcripts, a description of college and graduate student careers and accomplishments, reasons for entering visual communications, and future plans. A portfolio of recent work is also required. The evaluation committee looks for both successful past performance and the potential for meaningful contributions to the field of biocommunications. Faculty recommendations are strongly considered. The current cash award is $2000, and the Demonet Scholar is made an ex officio member of the Vesalius Trust board of directors, for a one year term. In addition, reasonable travel expenses are provided to allow the awardee to attend the annual meeting of the Vesalius Trust, held each spring. A full list of past winners can be found here: Award Winners

Ernest W. Beck Fund
Ernest W. Beck was a prodigious, creative and devoted medical illustrator and member of the Association of Medical Illustrators. Besides illustrating a number of books and atlases, he wrote five books, served as executive managing editor of the Journal of the American Medical Association (JAMA) and 13 of its specialty journals, and was art director for the G.D. Searle Company. Ernie was the recipient of the AMI's highest honor, the Lifetime Achievement Award, in 1982. He held many other high profile positions in the association, including chair of the Journal of Biocommunication Editorial Review Board. Of all his AMI activities, Ernie was the proudest of his work with the AMI Ethics Committee. His tireless efforts as an impartial, reasoned and open-minded arbiter ombudsman and advisor have had a deep and lasting influence on medical illustrators' professional conduct and relationships. The Ernest W. Beck Award was established in 1983 to underwrite lectures or seminars on ethics or a related topic relevant to medical illustration.
The Frank H. Netter Award for Special Contributions to Medical Education
Generations of physicians and other health care providers have been educated by the art of Frank Netter MD. His massive body of work, including the world-famous CIBA collection – a multi-volume work illustrating anatomy, physiology and clinical applications. The detail, accuracy and creativity of his work serves as a model for all people who aspire to improve medical understanding. The Vesalius Trust recognizes that Dr. Netter's opus is a paradigm of excellence in education, and has established an award in his honor. The first award was given to Dr. Netter, and was accepted by Phillip Flagler, then director of medical education at CIBA-Geigy Pharmaceuticals, and later a Vesalius Trustee.  Dr. Netter was an honorary Vesalius Trustee until his death in 1991, and contributed immensely to the promotion of the profession of medical illustration. The annual award is given to recognize an individual, group or company for the development of innovative visually-oriented educational materials in the health sciences. Entries have come from many countries, and exemplify the integration of visual communication and instructional technology. The application deadline is December 15 for the award to be given the following year. Through independent testimonial or documentation, each entrant must demonstrate that the stated educational objective(s) have been met. Past winners have represented a number of countries, media and subject matter. The award is accompanied by a $1,000 cash prize.
A full list of past winners can be found here: Award Winners
Alan W. Cole Memorial Auction
The Alan Cole Memorial Auction is held each year during the Association of Medical Illustrators conference in July. More details to follow about the next Auction to come.