SUPPORTING EXCELLENCE IN HEALTH SCIENCE VISUAL COMMUNICATIONS

SUPPORTING EXCELLENCE IN HEALTH SCIENCE VISUAL COMMUNICATIONS

SUPPORTING EXCELLENCE IN HEALTH SCIENCE VISUAL COMMUNICATIONS

SUPPORTING EXCELLENCE IN HEALTH SCIENCE VISUAL COMMUNICATIONS

SUPPORTING EXCELLENCE IN HEALTH SCIENCE VISUAL COMMUNICATIONS

SUPPORTING EXCELLENCE IN HEALTH SCIENCE VISUAL COMMUNICATIONS

SUPPORTING EXCELLENCE IN HEALTH SCIENCE VISUAL COMMUNICATIONS

SUPPORTING EXCELLENCE IN HEALTH SCIENCE VISUAL COMMUNICATIONS

SUPPORTING EXCELLENCE IN HEALTH SCIENCE VISUAL COMMUNICATIONS

SUPPORTING EXCELLENCE IN HEALTH SCIENCE VISUAL COMMUNICATIONS

SUPPORTING EXCELLENCE IN HEALTH SCIENCE VISUAL COMMUNICATIONS
The Vesalius Trust, founded in 1988, fosters the study, research and practice in visual communication of health information at all levels. From childhood through the practice of medicine and cutting-edge research, learning from quality imagery is increasingly important in today's high energy digital world. Join us to help ensure the future of this important mission.
Educational Events Supported
Grants & Scholarships Awarded
WHY IS THE VESALIUS TRUST IMPORTANT TO YOU?
The Trust celebrates the blending of science and art, and encourages students to become leaders within our profession. – Christopher Smith, 2014 Inez Demonet Award Winner
Following the example of the Trust's namesake, Andreas Vesalius, we use our background in scientific observation to create the materials that continue to define the medical profession today. – Daniel Hermansen, 2017 Vesalian Scholar
I hold the Vesalius Trust in the highest esteem for cultivating innovation and exploration in the understanding of complex medical information. – Matt Cirigliano, 2017 VT Research Grant Recipient
I have watched many budding artists and researchers produce fascinating, valuable, and oftentimes beautiful projects that may have gone unnoticed without the Trust's efforts to support biomedical visualization. – Matt Cirigliano, 2017 VT Research Grant Recipient
I value the Vesalius Trust because it drives students like me to engage in research in the development of evidence-based visual solutions that may directly benefit the health field. – Christina Lorenzo, 2017 Vesalian Scholar
After my master's degree, I will continue to design products for learning and doing science. The Vesalius Trust is important to me because it aims to do just that. – Matan Berson, 2017 VT Research Grant Recipient
With the support of the Trust, my project of utilizing animation to increase awareness of a new minimally-invasive procedure to treat spinal tumors will meet its goals! – Adriana Orland, 2017 VT Research Grant Recipient
The Vesalius Trust ensures that the often behind-the-scenes work in scientific visualization gets recognized and encouraged to develop. – Russell Chun, 1994 Inez Demonet Winner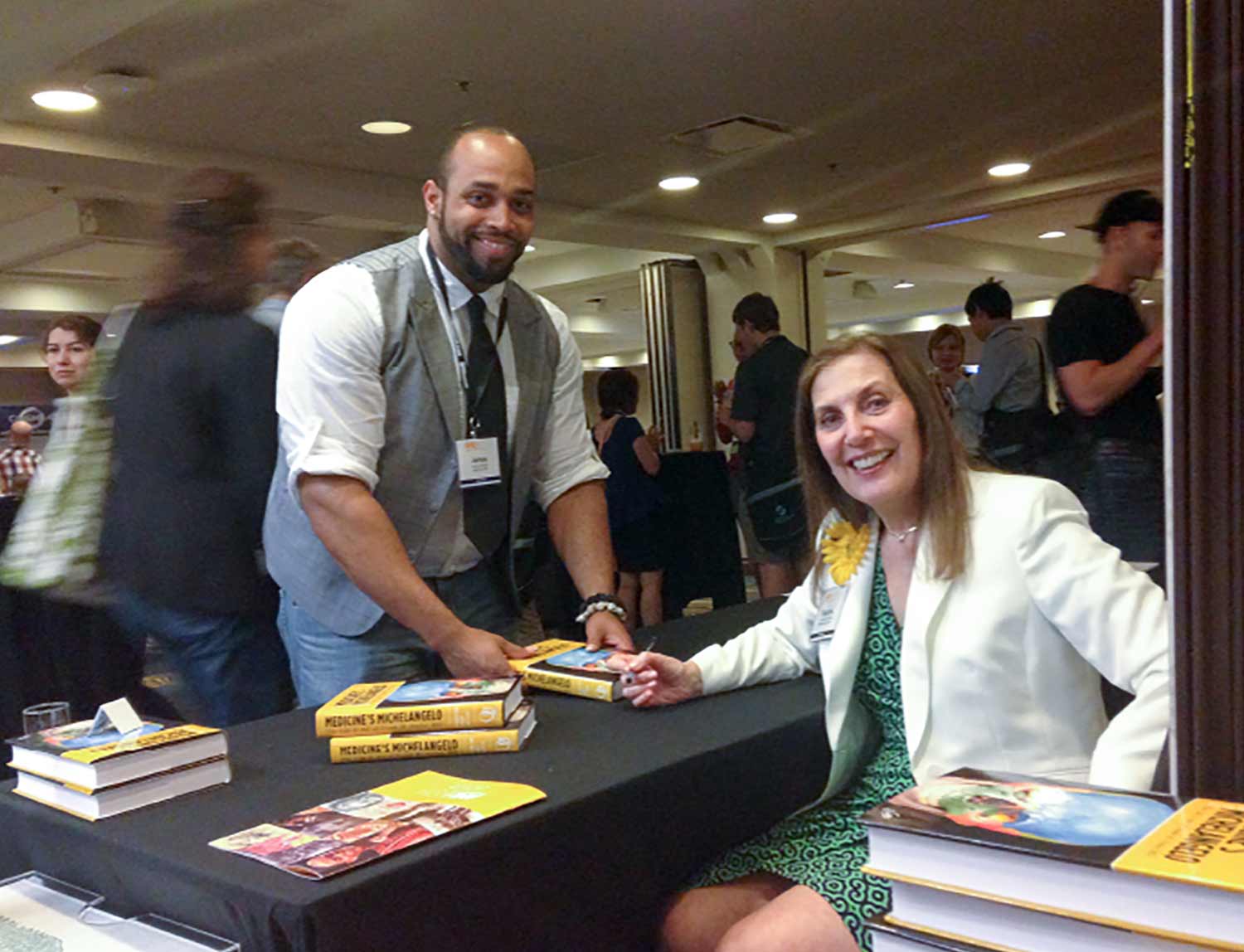 LET'S BUILD THE FUTURE TOGETHER
Students are our best and brightest resource. The Trust encourages their research into new and better ways to communicate complex medical and scientific concepts – and to helping them lead the way for students coming behind them. Click below to see ways you can give or help us build the skeleton of the future; buy your own bone!
Competitive grants and awards to support research, education and impactful projects and processes; recognizing outstanding work by individuals in the field — these are the capstones of the Trust's over-arching goal.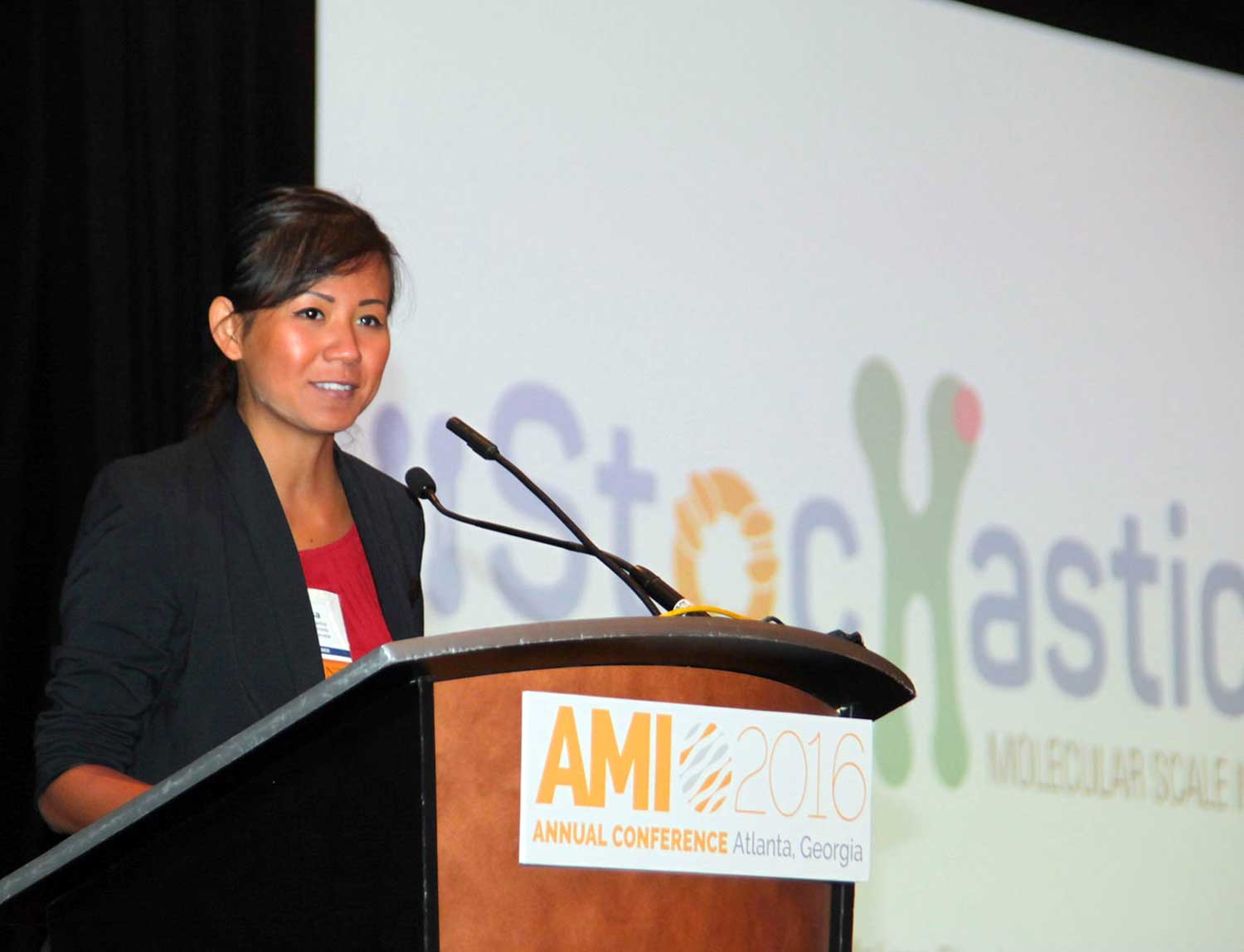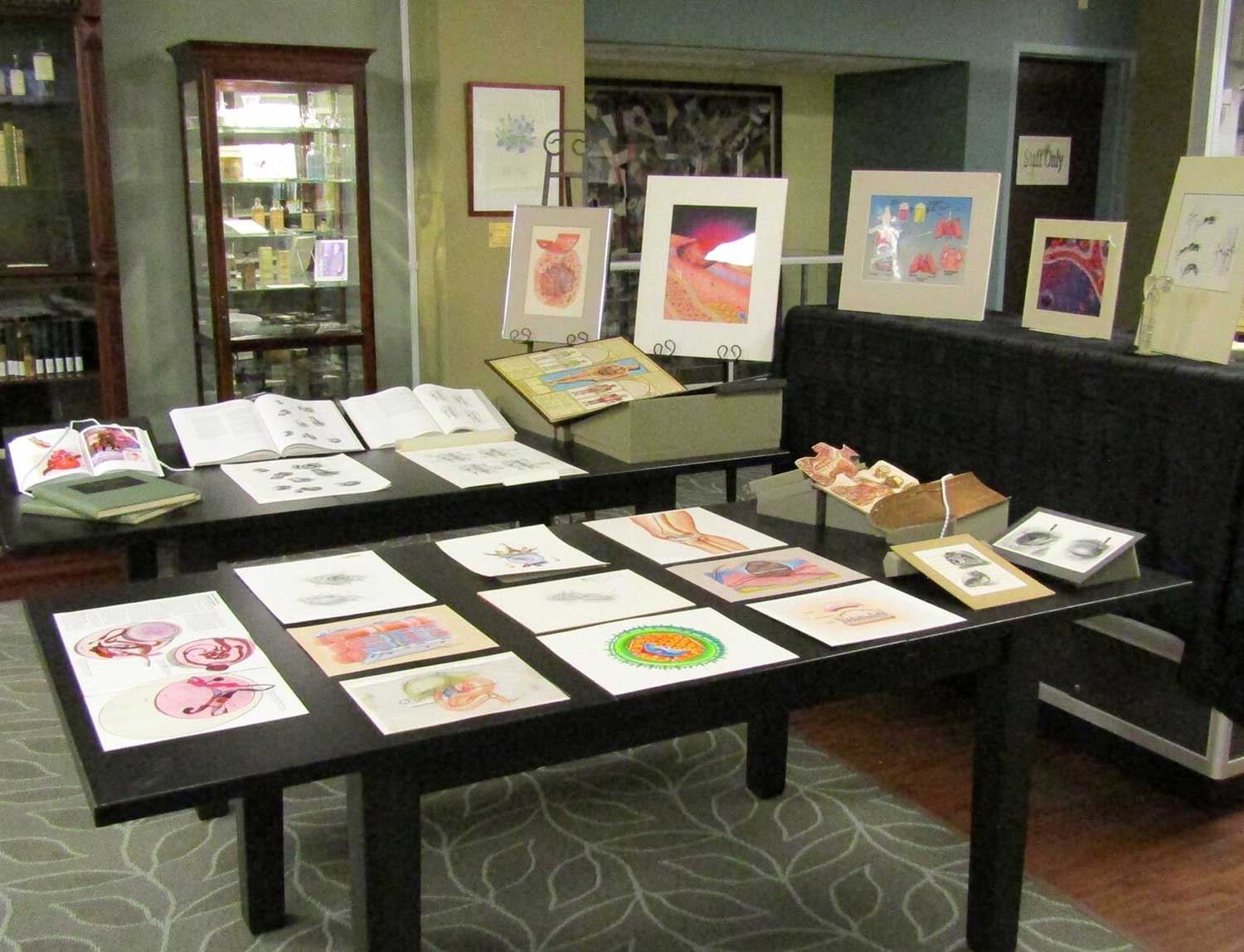 The anatomy taught by Andreas Vesalius is preserved in a few precious volumes. The Trust is following in this tradition of preservation through its collaboration with the Lloyd Library and Museum's Vesalius Trust Collection of Art Serving Medicine and Science, an archive of traditional medical illustrations and related research materials.
SUPPORT THE TRUST WHILE YOU SHOP ON AMAZON
AmazonSmile is an easy, automatic way for you to support Vesalius Trust while shopping online. For each purchase you make Amazon will donate a portion of the price to the trust. Follow this easy step-by-step process to designate VT as the recipient of this amazing Amazon gift.