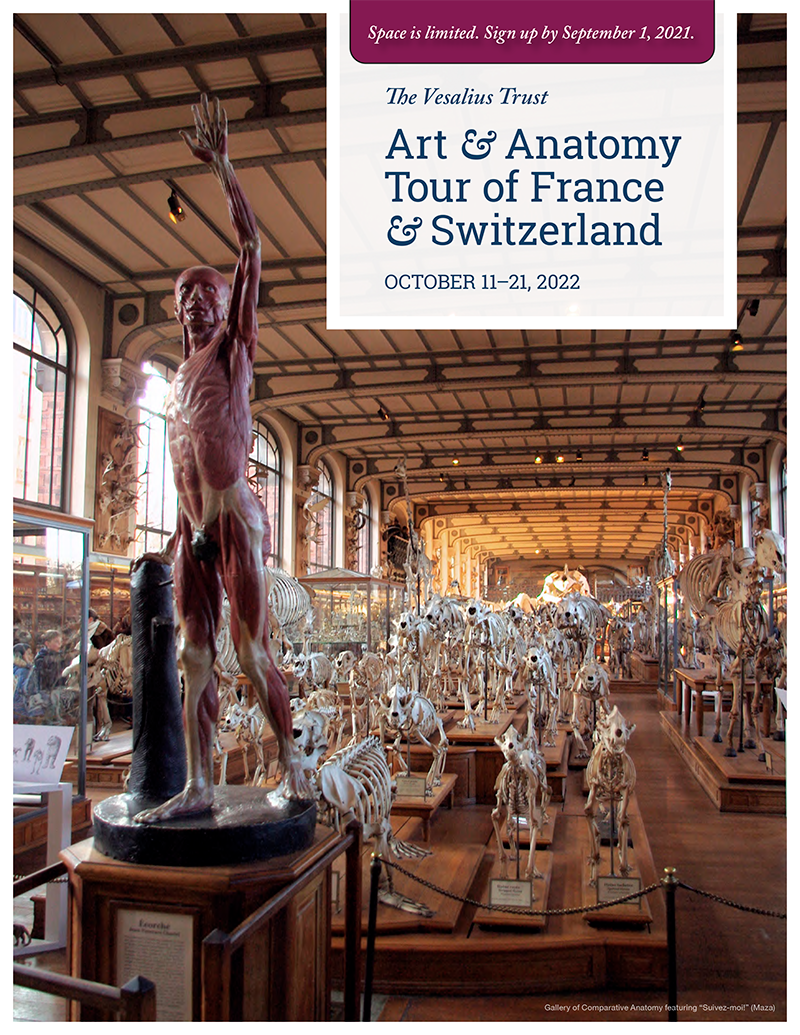 We are delighted to announce that the Vesalius Trust Art & Anatomy Tour of France & Switzerland is taking place on October 11-21, 2022. The tour – organized and hosted by Marie Dauenheimer – will include guided visits of outstanding European medical museums and institutions.
For more information about the tour, view itinerary and registration details here.
Spaces are limited so please sign up by September 1, 2021!