Online Silent Auction
November 8 – 15, 2021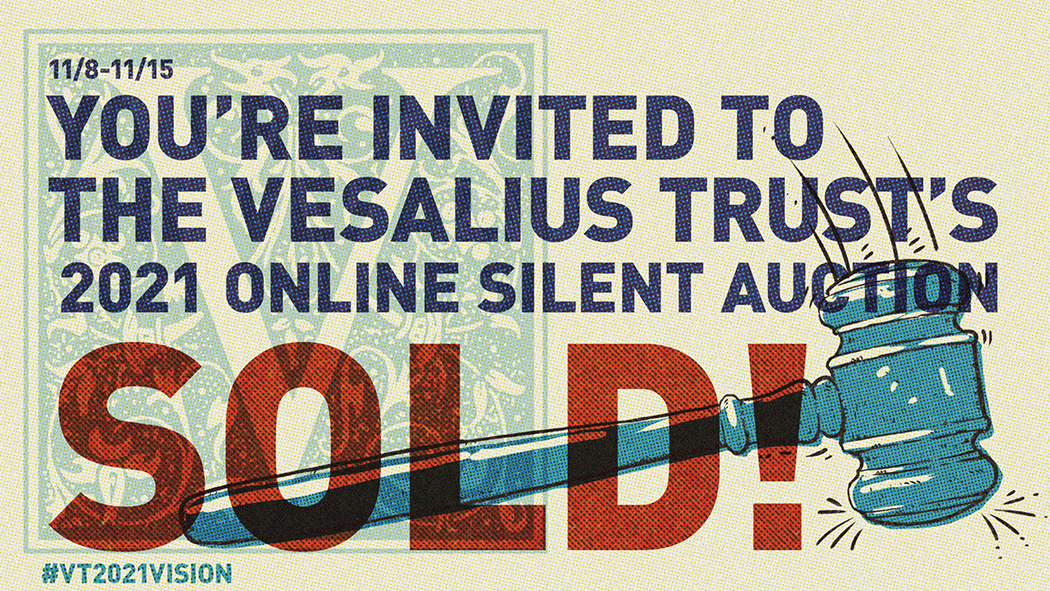 The Vesalius Trust's second online silent Alan W. Cole Memorial Auction will be held at 32auctions from November 8–15 starting at 9pm EST.
This year's auction has a varied and exciting array of items—from the historical to the contemporary along with many hand-crafted works from our talented AMI members. We hope you will be as thrilled as we are at what this fundraising event has to offer and start your holiday shopping early. Since 1988 the Trust has been deeply committed to helping our student scholars and we welcome you to join us in our mission. 100% of all funds donated at this event goes toward student scholarships. Our goal is to raise enough money to help support the next group of students as they move forward into our wonderful profession.
Thank you for your generosity in helping the Vesalius Trust and ensuring the future of our profession. Let us further the vision of the Vesalius Trust together!
#VT2021vision 
For further information, please contact
Mark (mark@millermedart.com) or Wendy (wendy@wbjackelowstudios.com).

Here is a preview of what we have in store at 32auctions.