Online Silent Auction
November 16 – 23, 2020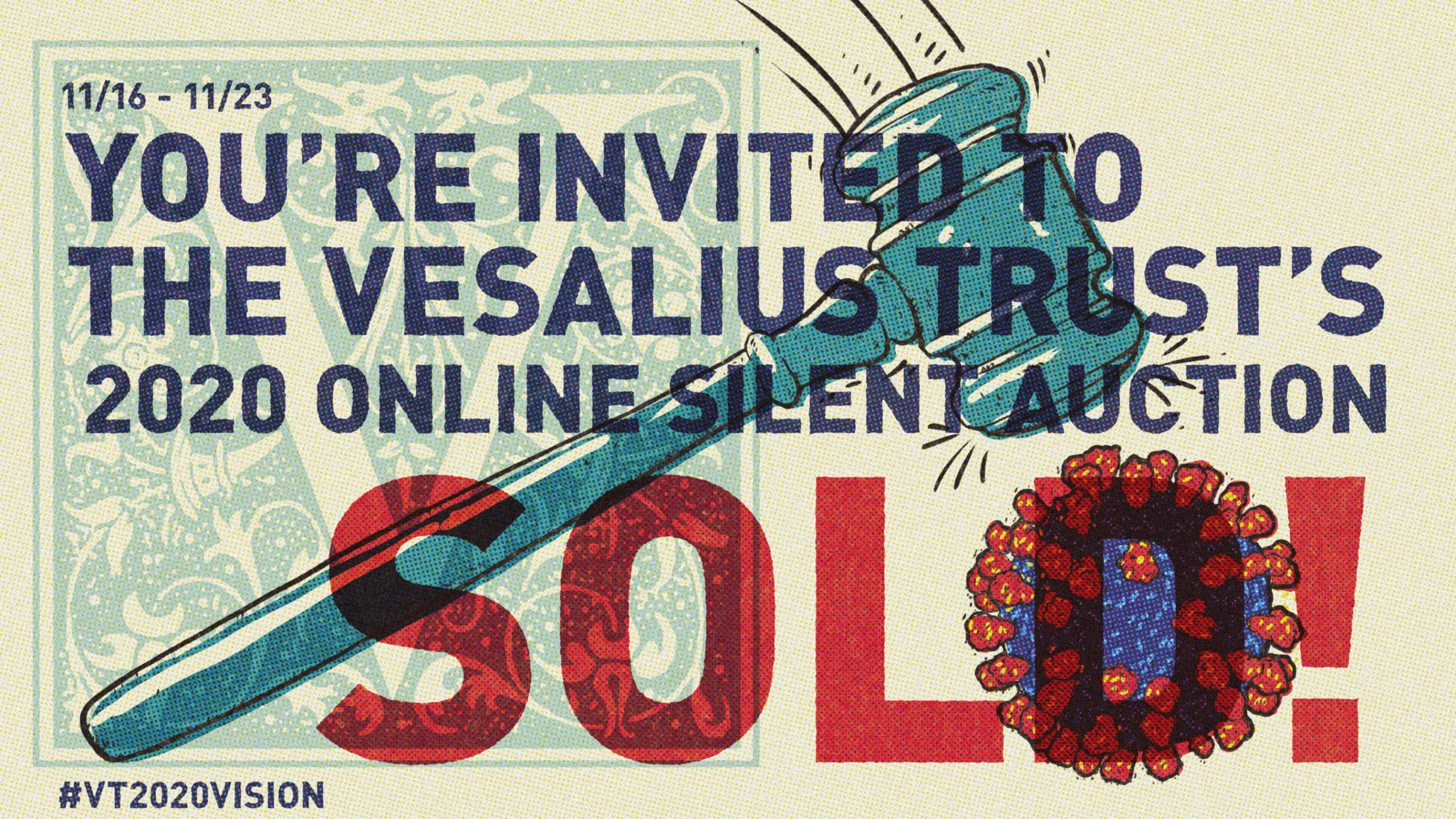 The Vesalius Trust is excited to host its very first online Alan W. Cole Memorial Auction for Charity from November 16 to 23 at 32auctions. Despite the pandemic, we have received a wonderful assortment of donations and there will be something of interest for everyone—from the historical to the contemporary. Although the format is different this year, the auction still retains the spirit of the Trust in helping our student scholars.
Since 1988, the Trust has been raising money for scholarships and research grants for students in health science visual communications. One hundred percent of proceeds from the auction and the upcoming live event subsidize these student awards. Our goal is to raise enough funds under these difficult circumstances to help support the next group of students as they move forward into our wonderful profession.
Thank you for your generosity in helping the Vesalius Trust and ensuring the future of our profession. Together, let's make a challenging year into something visionary.
#VT2020vision
For further information, please contact
Mark ( mark@millermedart.com ) or Wendy ( wendy@wbjackelowstudios.com ).
Auction items
Please join us at our first online auction at 32auctions. Here are just some of the items we have in store – and just in time for the holidays!