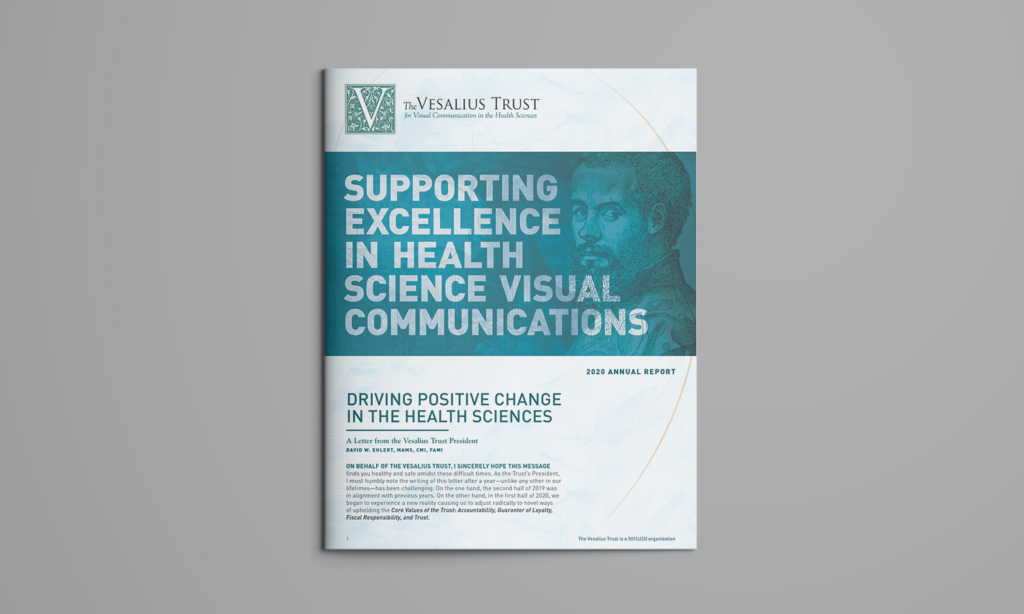 We reflect upon our 2019-2020 activities—and what a challenging time it has been! Yet, through it all, the Vesalius Trust has sought ways to uphold our core values: Accountability, Guarantor of Loyalty, Fiscal Responsibility, and Trust.
We've had some changes in leadership, a new interim executive director, new scholarship winners, and new ways of interacting with our supporters and beneficiaries.
You can read here about our Financials, the fun and success of our live events at the 2019 AMI Annual Meeting, our gratitude to the Friends of the Trust, the most recent donation by Dr. Stephen Joffe to the Lloyd Library, and—looking hopefully to the future and the return of in-person events—the 2022 Arts and Anatomy Tour.
Bill Andrews, founding president of the Vesalius Trust, has said, "There has never been a greater need for those who can clearly explain, through visuals, the complexities of high-tech medicine." Never has this been more true than in 2020. We look forward to your continued interest and support.